It has been a wonderful summer with cooler temperatures than we are used to experiencing. Our black and red Angus cattle are enjoying a salad bar of different grasses and legumes. The fields, rich in clover, serve double duty as both a nectar source for our honey bees and forage for the cows. We rotate the cows daily to fresh pasture, naturally fertilizing the land as they groom the landscape. This natural diet gives a fullness of flavor to the beef.
Look at our beautiful farmstand vegetable selection
The introduction, this year, of our vegetable CSA has been tremendous success. Our members enjoy a basket of fresh picked vegetables made available every Wednesday from 4-7pm. Over 30 different varieties are produced in the same field in sharp contrast to other large monoculture farms. Our crops enjoy land rich in organic matter and biological activity made possible from composted cow manure. The high level of soil bioactivity produces hearty vegetables, so rich in nutrients, that no pesticides are used or needed to protect them. Also new this year is our farm stand open every Saturday and Sunday from 10am to 4pm. You can get fresh vegetables picked that morning, grass fed beef and our local honey. The farm stand is located right next to our circa 1800s red barn on Sand Hill Road.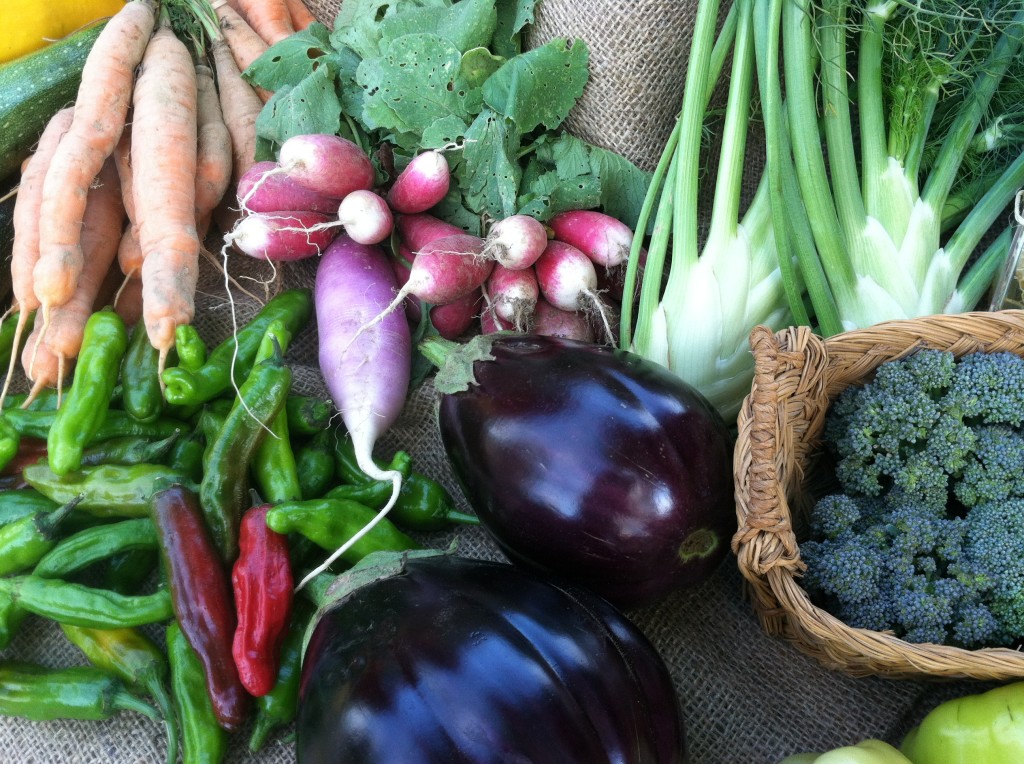 Root vegetables including: Eggplant, Carrots, Broccoli, and Peppers
Coming this fall we will have pastured pork available. Orders are being taken now. Our pigs enjoy rooting and foraging in our woodland, which is the natural habitat for their species. The entertainment value of watching our pigs interact with themselves and the environment is hard to put into words.
Beautiful New Jersey Tomatoes
We are grateful to our customers for partnering with us as we work to produce the best food possible using holistic and sustainable practices. We look forward to seeing you soon!