We built a greenhouse!
While we welcome Spring, we also acknowledge that the cold weather serves an important role. A good, deep, frost has a purifying effect on the soil; killing many pathogens and harmful insects. Beneficial earthworms burrow deep enough into the earth, where it remains at a constant 50 degrees year round. As the soil warms, we are getting ready to plant our new vegetable garden to support our CSA program.
Construction of our 10′ x 10′ greenhouse for propagation of seedlings.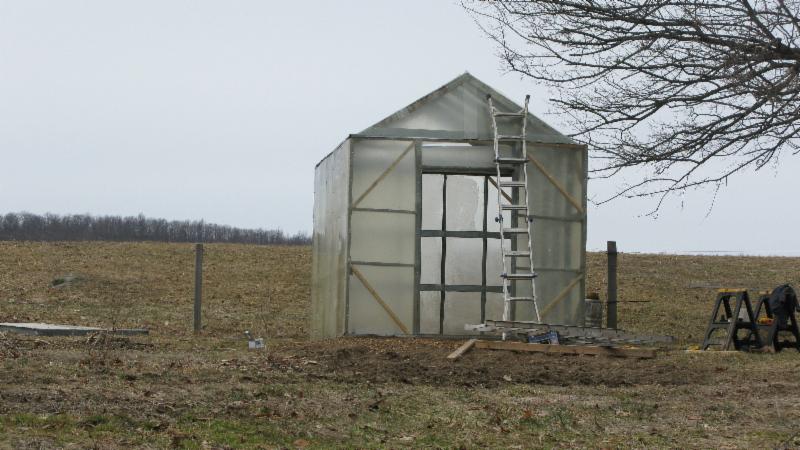 Our nearly completed greenhouse is almost ready to propagate seedlings!
Join our Vegetable CSA
Enjoy farming the natural way, without pesticides or chemicals. We only have 10 member slots remaining.
CSA members will enjoy holistically farmed, freshly picked, herbs and vegetables. We will be growing over 30 different varieties to ensure that the 9 item weekly basket changes as we move through our growing season.
In addition to fresh food, enjoy the benefits of visiting the farm and learning about our all natural, holistic, approach to farming: talk to your farmer, visit the vegetable plot and see what's growing, and share recipes. We also offer hayrides, farm-to-plate picnics, and educational opportunities.
Individuals who sign-up, pay $500 for a full share and will pick-up their vegetable baskets every week from June to mid October; or pay $250 for a half share and pick-up every other week.
To sign-up, call us at 973-209-4829 or email us.